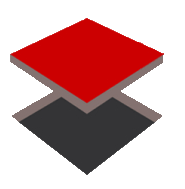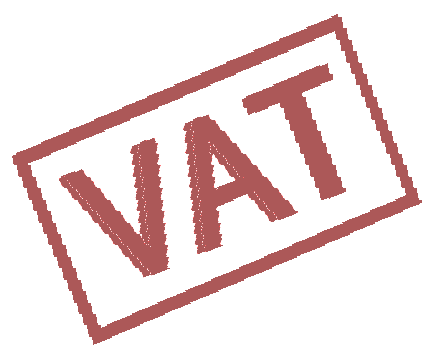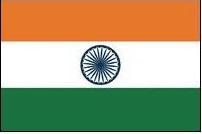 HiTech Medical Store Accounting, Billing Software
---
Finding Customers with Outstanding Invoices
Customers With Outstanding Invoices, Customer Module, Customer Outstanding Invoices Summary / Reminders,
trcoir.bmp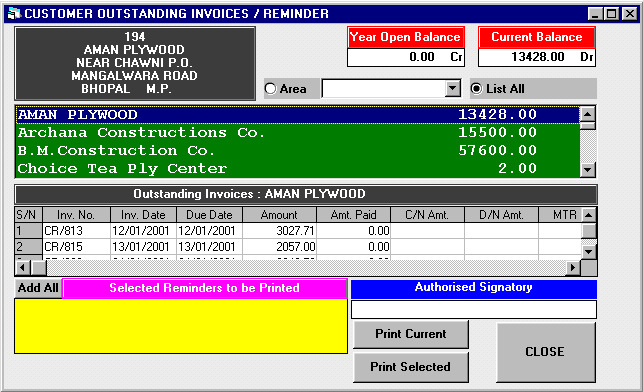 Customers with Outstanding Invoices;Customer Module;Customer Outstanding Invoices Summary / Reminders; - Cheap Medical Billing Software, Hospital Supplier Accounting Software, Medical Shop Management Software - Inventory Systems, Inventory software, Accounting software, Project Management, Inventory control POS software with accounting and enterprise resource planning system for trade, business and industry. Order Processing, Billing; Inventory Labels with barcodes support; Barcode scanning software. Accounting Software Development and Website Development, Web or PC based Accounting software for many business segments, customized software, e-commerce sites and inventory control applications for traders, dealers, distributors of consumer, medical goods.
List of customers having outstanding balance can be prepared area wise and can be printed. To prepare area wise list of customers click area list and select one of the area from the drop down list of the areas and then click the option button
Area.
The Outstanding Debit Balances of the customers belonging to that area will be displayed. To list all Customers' Debit Balances press option button
List All.
When the list of customers is displayed only those customers will be selected who have debit balances in the ledger. In the list the debit balance of the customer is displayed alongside the name of the customer.
Once the list is prepared you can double click any customer name or press
Enter
after highlighting the customer name in the list. The name and address of the currently selected customer will display on the panel above. Also Year opening Balance and Current Balance for that customer will be displayed. Also the list of outstanding invoices against that customer will be prepared. This list will display the inv. nos., amount, due date, DR/CR Note amount, Net payable and Transport receipt number.
See Also:
Printing Customer Reminder Letters
Call Now  


Send Email Now
This website uses cookies to provide you with best user experience.
Learn More.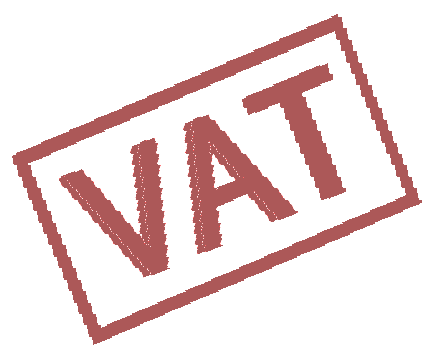 VAT Ready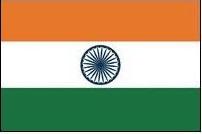 GST Ready

Download

More Details

Buy Now
Welcome to http://medical-stores-accounting-software.freeaccounting.in Web Portal.