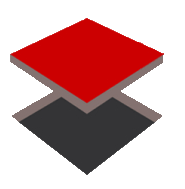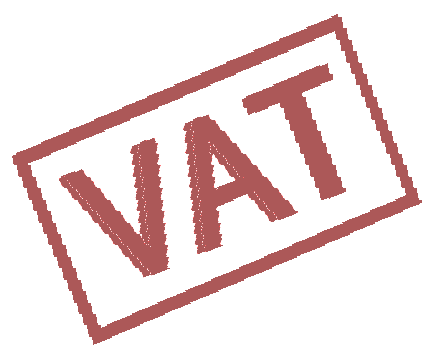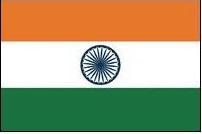 HiTech Medical Store Accounting, Billing Software
---
Editing Account Head Information
Editing Account Head Information, Changing Opening Balance, Accounts Module
inasah3.bmp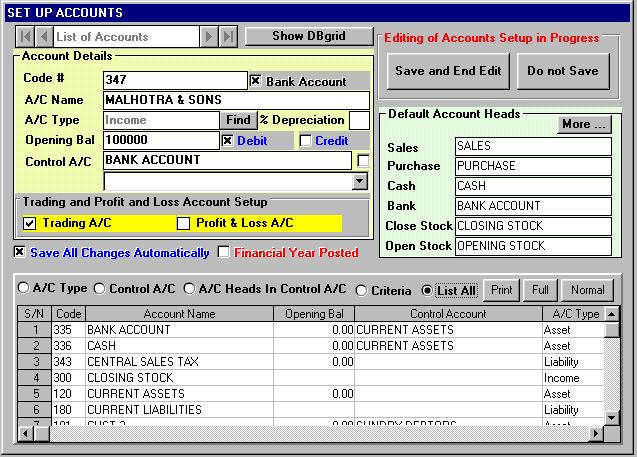 Editing Account head Information; Changing Opening Balance; Accounts Module - Web or PC based Accounting software for many business segments, customized software, e-commerce sites and inventory control applications for traders, dealers, distributors of consumer, medical goods. - Free Business Software Download, Free Accounting Software Download, Download free trial of Financial Accounting and Business Management software for Billing, Industry, Business and services. Web based applications and software (Software that run in Browser) for business. Financial Accounting Software, Inventory Control software for Business, Financial Accounting and Business Management software for Traders, Industry, Hotels, Hospitals, Medical Suppliers, Petrol Pumps, Newspapers, Magazine Publishers, Automobile Dealers, Commodity Brokers.
To Edit account head info first give Menu Command
Set up Accounts
under main menu
Accounts
. if you have already not done so. A window will be displayed for setting up accounts. List all the accounts using option button
List All
. Once the list is displayed double click the account head in the list whose information you want. You can also type the name from the keyboard to search it in the list. The information you want to edit will be displayed in the text boxes and other bound controls.
You can edit all information about the account head. Press
Edit A/C
to edit the accounts record. Though changing the name the old account name will require merging of accounts. If the account name already exists in record then the message will be displayed as "This Account Name Already Exists : , You must give another account name ". Press
Ok
to return to account head setup window. Change the account name with different name which is unique and press
Save and End Edit
, if you want to save the account details with new name or press
Do not Save
if you do not wish to save the changes.
When you have finished edit the record then you can edit another record by scrolling the data control or do something else.
To close account head setup press command button
Close
.
Call Now  


Send Email Now
This website uses cookies to provide you with best user experience.
Learn More.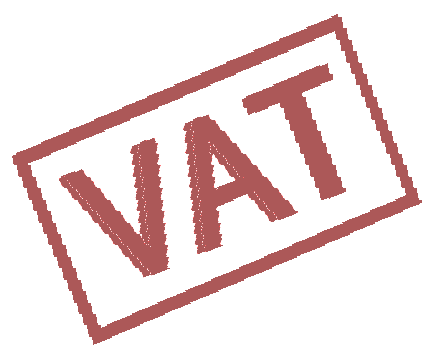 VAT Ready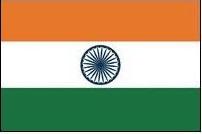 GST Ready

Download

More Details

Buy Now
Welcome to http://www.freeaccounting.in Web Portal.