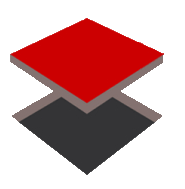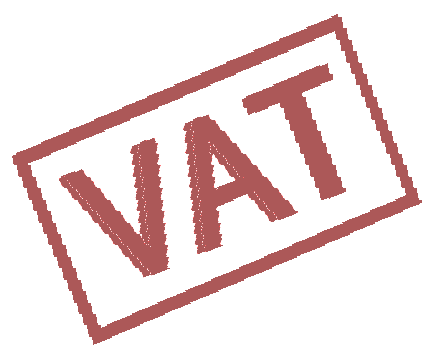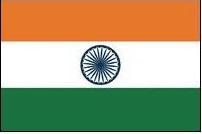 HiTech Medical Store Accounting, Billing Software
---
Account Heads Comparison
inacah.bmp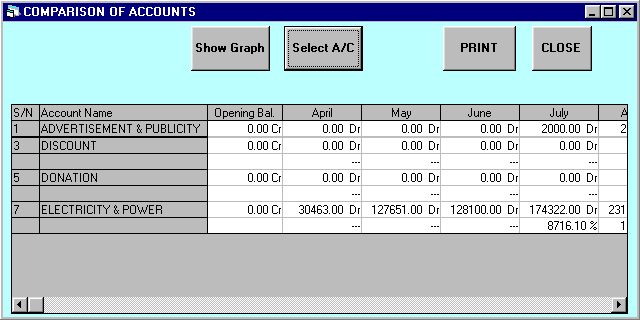 Account Heads Comparison - Pharma, HiTech Pharmaceutical SSAM (Accounting Software for Medical Billing) - Inventory Systems, Inventory software, Accounting software, Project Management, Inventory control POS software with accounting and enterprise resource planning system for trade, business and industry. Order Processing, Billing; Inventory Labels with barcodes support; Barcode scanning software. Accounting Software Development and Website Development, Web or PC based Accounting software for many business segments, customized software, e-commerce sites and inventory control applications for traders, dealers, distributors of consumer, medical goods.
Compare Account Heads is a module that compares one account head with other account heads. To perform this function select the option
Account Heads Comparison
from the menu option
Accounts / Accounts Analysis
.
A window will be displayed you will have to first select the account heads to be compared, for this click the button
Select A/C
.
A new window will be displayed with the list of all account heads on the left hand side. You can select the desired accounts by a double click on it, the selected account heads will be listed under
Selected Account Heads
. The comparison of all selected account heads will take place with respect to the first account head, individually. The selected list can be cleared by a click on the button
Clear list
. To successfully come out of window, after selection click the button
OK
. If you are not interested to continue click the button
Cancel
.
You will return back to the previous window. Internal processing of comparison will be represented by the movement of gauge. In the grid the account heads will be enlisted under the column A/C name, except for the first account head rest all accounts will have two rows one for Dr/Cr value and the other for the comparison in terms of percentage. All these values will be obtained for each month of the financial year.
inacahg.bmp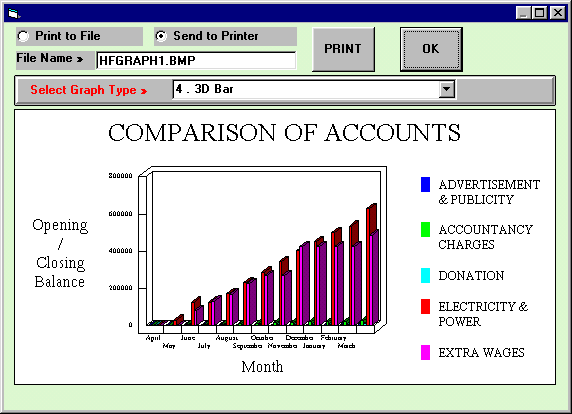 Account Heads Comparison - Free business software downloads freeware sharware demo. Software for Hotels, Hospitals, traders, industries, petrol pumps, medical stores, newspapers, commodity brokers. - Free Business Software Download, Free Accounting Software Download, Download free trial of Financial Accounting and Business Management software for Billing, Industry, Business and services. Web based applications and software (Software that run in Browser) for business. Financial Accounting Software, Inventory Control software for Business, Financial Accounting and Business Management software for Traders, Industry, Hotels, Hospitals, Medical Suppliers, Petrol Pumps, Newspapers, Magazine Publishers, Automobile Dealers, Commodity Brokers.
If you want, you can see the graph plotted between opening/closing balance and month for this click the button
Show Graph
.
To print the report refer
Print Using Hitech Print Engine
Call Now  


Send Email Now
This website uses cookies to provide you with best user experience.
Learn More.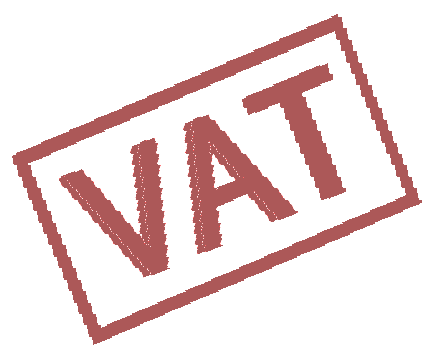 VAT Ready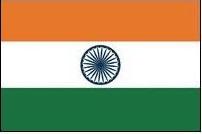 GST Ready

Download

More Details

Buy Now
Welcome to http://medical-stores-accounting-software.freeaccounting.in Web Portal.