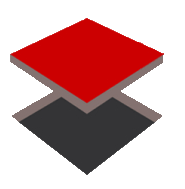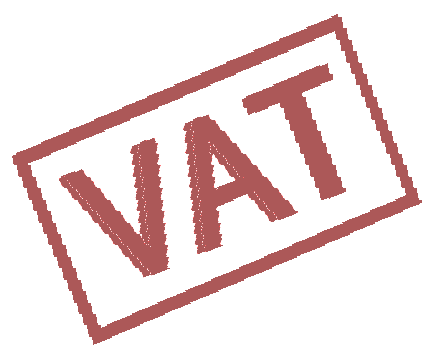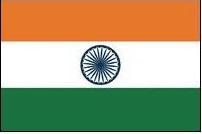 HiTech Medical Store Accounting, Billing Software
---
Creating Customer Help Ticket
customer-help-ticket.bmp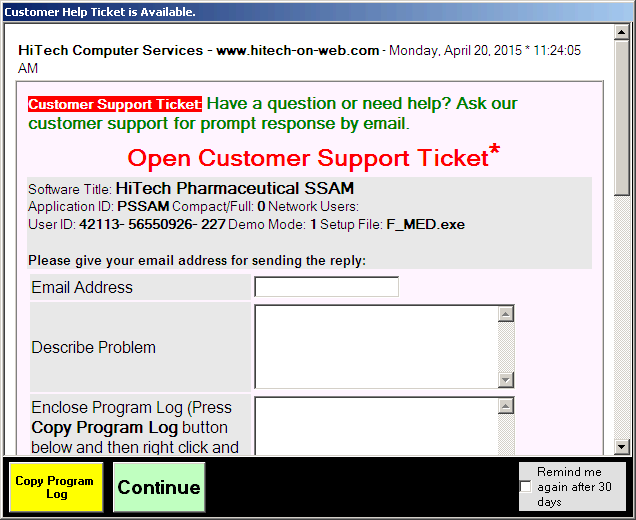 Creating Customer Help Ticket - Business Management and Accounting Software for Medicine Dealers, Stockists, Medical Stores. Modules :Customers, Suppliers, Products, Sales, Purchase, Accounts & Utilities. Free Trial Download. - Inventory Systems, Inventory software, Accounting software, Project Management, Inventory control POS software with accounting and enterprise resource planning system for trade, business and industry. Order Processing, Billing; Inventory Labels with barcodes support; Barcode scanning software. Accounting Software Development and Website Development, Web or PC based Accounting software for many business segments, customized software, e-commerce sites and inventory control applications for traders, dealers, distributors of consumer, medical goods.
If you face any problem in usuing the software create a customer help ticket using this command. Your software information is included by default on the form and you just provide your email ,describe problem, included program log, solve captcha and submit the form.
To included program log with your help email press button marked
Copy Program Log
to copy the program log to clipboard, then right click on the field for program log on the web form and select
Paste
.
Program log is required to ascertain the cause of the problems faced by you and to solve your problem. Please do remember to send it with support request.
Your support request shall be answered to customer support personnel within 24 hours.
Call Now  


Send Email Now
This website uses cookies to provide you with best user experience.
Learn More.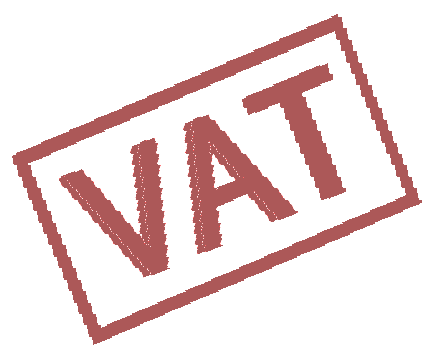 VAT Ready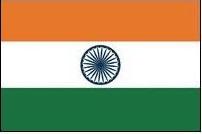 GST Ready

Download

More Details

Buy Now
Welcome to http://medical-stores-accounting-software.freeaccounting.in Web Portal.